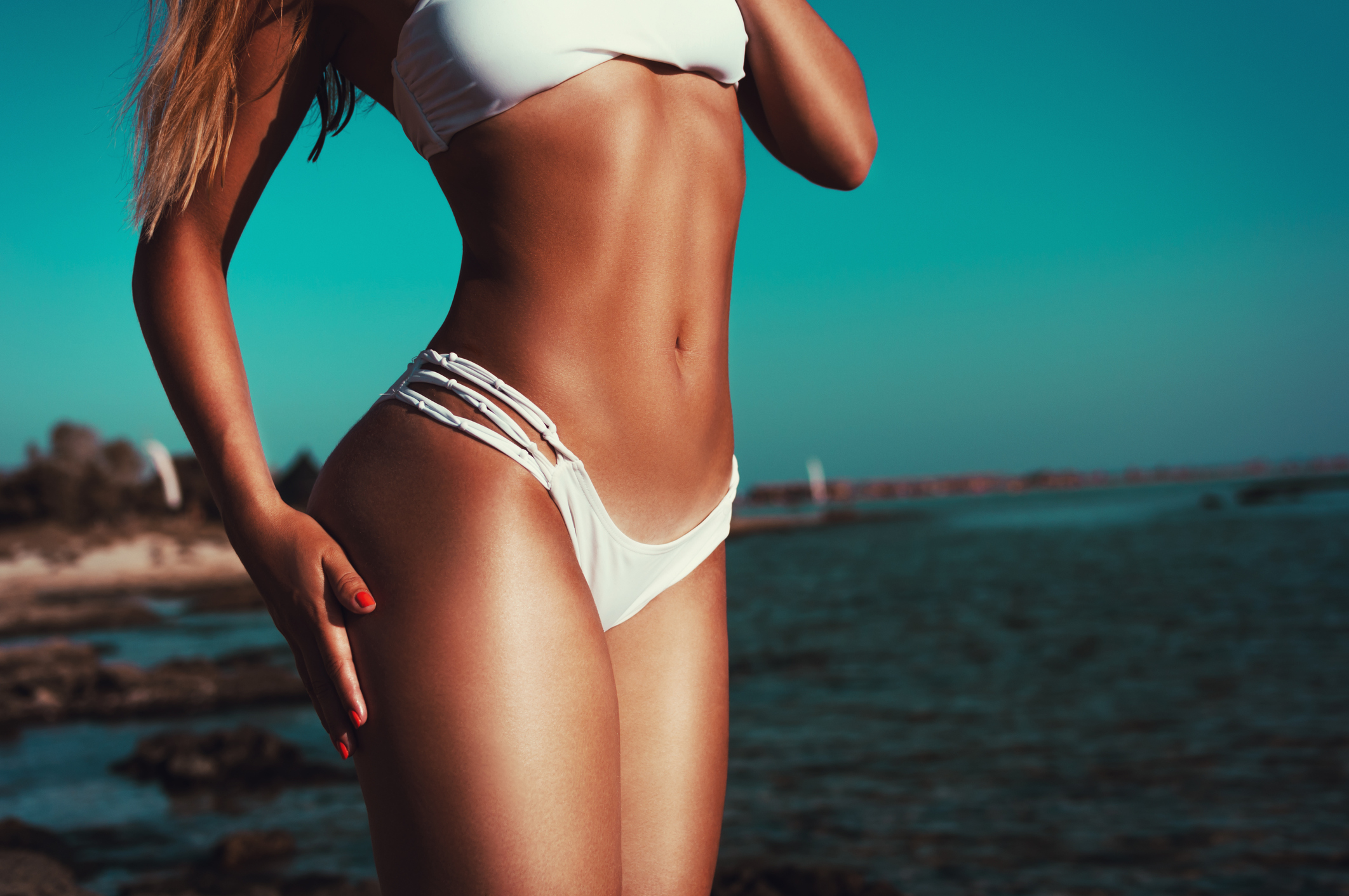 #SummerReady With Coolsculpting & CoolTone
Though the seasons in 2020 went by in something of a blur, 2021 promises to be a whole lot better. Some states have opened entirely, others are cautiously inching toward normal with a few caveats, and preventative measures are well established, with shots available thus far to the most vulnerable.
Safely Soaking Up the Summer Sun
Ergo, Summer 2021 needs a bit of planning, and whether that plan includes sprawling out on beach towels under the summer sun (with an SPF 30-plus sunscreen, of course) or picnics in the park, one thing is sure. The summer sun is hotter, and clothing adjusts appropriately.
There's less of it, letting us enjoy the body we've worked so hard for during quarantine. It's not even so much about flaunting, but simply existing comfortably in one's own skin, per one's own ideals of beauty. That's where CoolTone and CoolSculpting excel.
Your Summer Body Duo CoolTone + CoolSculpting
They're the perfect nonsurgical and minimally invasive cosmetic treatments for full-body splendor. They help us look more youthful, with a smoother complexion and a tighter and more toned physique. Here's everything you need to know about your Summer Body Duo: CoolTone & CoolSculpting.
CoolTone
Target:

Abdomen, chest, thighs, buttocks

Function:

Improve tone, definition, sculpting, and appearance

Treatments:

Four (4) sessions for the best possible results

Time:

30 minutes per session

Recovery:

None required; mild soreness (as though you exercised)
CoolTone is ideal for people who want to polish off a decent exercise and dietary regimen to get a nicely toned body. But it does far more than that: even without much activity, it'll work wonders for toning and sculpting. It also works in every traditional problem area, including the abdomen, thighs, buttocks, and chest, giving them an improved tone, a firmer appearance (and a firmer actuality—it's not merely a cosmetic effect), and a tighter, more sculpted look.
As you lay comfortably in our private treatment suites, the CoolTone device is doing overtime for you. It uses high-frequency electromagnetic energy output to stimulate minute muscle contractions, essentially doing the exercise for you.
Its extreme effectiveness comes from the fact that it's like doing a thousand sit-ups (or other such exercises for different areas of the body) in each 30-minute session. It produces muscle contractions at a volume and speed not physically possible with actual activity, thus toning the body very well. And that's outright cool.
CoolSculpting
Target:

Thighs, abs, flanks, bra fat, under the buttocks, under the chin, jawline, upper arms

Function:

Reduce isolated bulges of fatty tissue

Treatments:

One to two (1- 2) sessions will produce results for most patients

Time:

35 - 60 minutes per session

Recovery:

None required; mild redness/soreness
Unlike CoolTone, CoolSculpting does involve the use of cool temperatures to freeze and kill unwanted fat cells. Those frozen fat cells are then naturally metabolized and flushed out of the body over time, with results first seen in about three weeks and continue to improve for 1-3 months after treatment.
The CoolSculpting system operates so that skin is left entirely unaffected, and only the unwanted stubborn fat is frozen and removed.
Since CoolSculpting involves no incisions, surgery, anesthesia, or cuts of any kind, you can do it over an extended lunch break or similar amount of time and then return immediately to work or your social activities.
Set Yourself Up for Summer!
For more information on CoolTone, CoolSculpting, and the many other procedures we offer for total body rejuvenation, please call our offices at (315) 737-6230, or use our convenient online contact form.