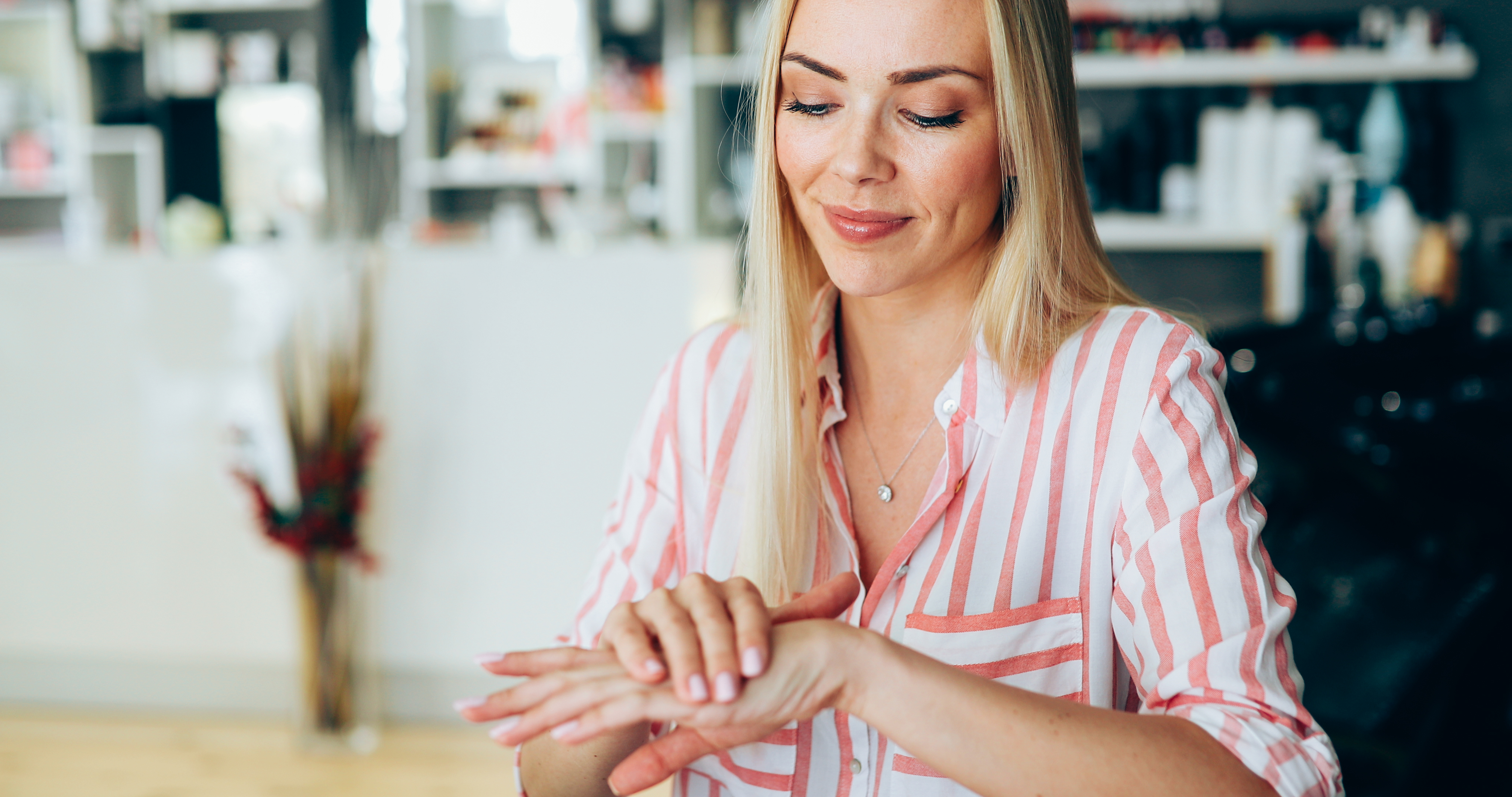 Dry Winter Skin? The HydraFacial is Here
During New York's cold and windy winter months, the skin is especially prone to becoming dry and flaky, with some people even experiencing a raw tightness that's both itchy and unsightly.
The cold of the outdoors is drying enough, only to be exacerbated by heaters and furnaces that remove that healthy humidity from the indoors as well.
Finally, while it seems the sun isn't out to damage the skin so quickly, UVA rays are just as strong on cloudy days as they are on sunny days.
Exposed skin takes the brunt of the impact, which means the face is due for a long and relaxing facial when it's all over.
Putting an end to the perfect storm of dry winter skin is the HydraFacial .
What is HydraFacial?
Hydration is the single most important factor in having healthy skin. A lack of hydration leads to dryness, and scaly, flaky, or peeling skin. As its name implies, the HydraFacial, as a hydrating facial procedure. It's a light but potent three-part medical-grade facial resurfacing treatment that is usually the best option for dry winter skin because its purpose is to hydrate and rejuvenate.
Here's what HydraFacial does:
1. Cleanses
The first step of HydraFacial is a gentle cleanse that produces a more vibrant and healthy-looking complexion. Your skin now looks great but we're just getting started.
2. Exfoliates
A light peel of non-irritating salicylic acid and glycolic acid helps loosen up debris lodged deeper in the pores, and exfoliates the uppermost layer of skin, removing dead skin cells.
3. Extracts
A unique vacuum is used to extract everything that was dislodged by exfoliation from deeper within the pores. Removing this not only allows the pores to return to a more natural state where they're less obvious and smaller but also tackles blackheads and other impurities. You may be amazed by what surfaces.
4. Hydrates
The final step of Hydrafacial involves applying antioxidant-rich formulas containing peptides and hyaluronic acid. This is the final step in rejuvenating the restoring skin, with noticeable improvements made from the inside out. Your skin will not only look more youthful, refreshed, and hydrated but will indeed be more healthy and radiant.
What's in it for you?
The HydraFacial is perfectly suited to treat the following common cosmetic concerns:
Rough, dry, or flaky skin

Fine lines and facial wrinkles

Oily or congested skin

Lackluster complexion

Brown spots

Enlarged pores
Tailored treatment planning
Another unique aspect of the HydraFacial is that its final steps can be tailored to a patient's unique concerns. The treatment is already great for dealing with dry skin, but by using a combination of different serums, it can be made even better. The HydraFacial can be done in 30 to 60 minutes and requires no downtime or recovery. Schedule a consultation today !